NEW ORLEANS, USA
Our Technology Center Americas facility (TCA) in New Orleans, Louisiana develops and tests new techniques for designing and building wind turbine blades. It provides our customers in North America with a local presence to help address their engineering needs, further enhancing LM Wind Power's ability to serve one of the largest wind power markets in the world.

Based on the NASA Michoud campus, TCA was originally part of Blade Dynamics, which was acquired by GE in 2015 and officially became part of LM Wind Power, a GE Renewable Energy business, a year later.
2015
acquired
by GE Renewable Energy
2017
inaugurated
as an LM Wind Power technology hub
62
employees
as of July 2019
Focus on customers
Expanding our global engineering expertise, to be ready to meet customer needs in any time zone.
The Technology Center Americas (TCA) facility is ideally situated to serve the fast-growing US wind power market. The American Wind Energy Association (AWEA) estimates the pipeline of wind farms under construction or in advanced development now totals 33,449 MW, a 40 percent increase over 2017. AWEA reports there is almost 90,000 MWs of wind capacity in the US provided by more than 54,000 wind turbines.

Innovation is at the heart of our company, and our customers rely on us to push the research envelope to make blades lighter, stronger and more affordable. This Technology Center gives us a local base from which to support our customers in the Americas as well as to partner with world-class researchers from the US Department of Energy and elsewhere in the US.

In partnership with local universities and community colleges, we develop training programs to ensure there is a qualified pool of applicants to fill positions in various engineering disciplines and manufacturing skill sets. As part of the expansion of the facility, in November 2018 we announced a plan to hire up to 100 additional employees, an increase of over 200 percent by 2021.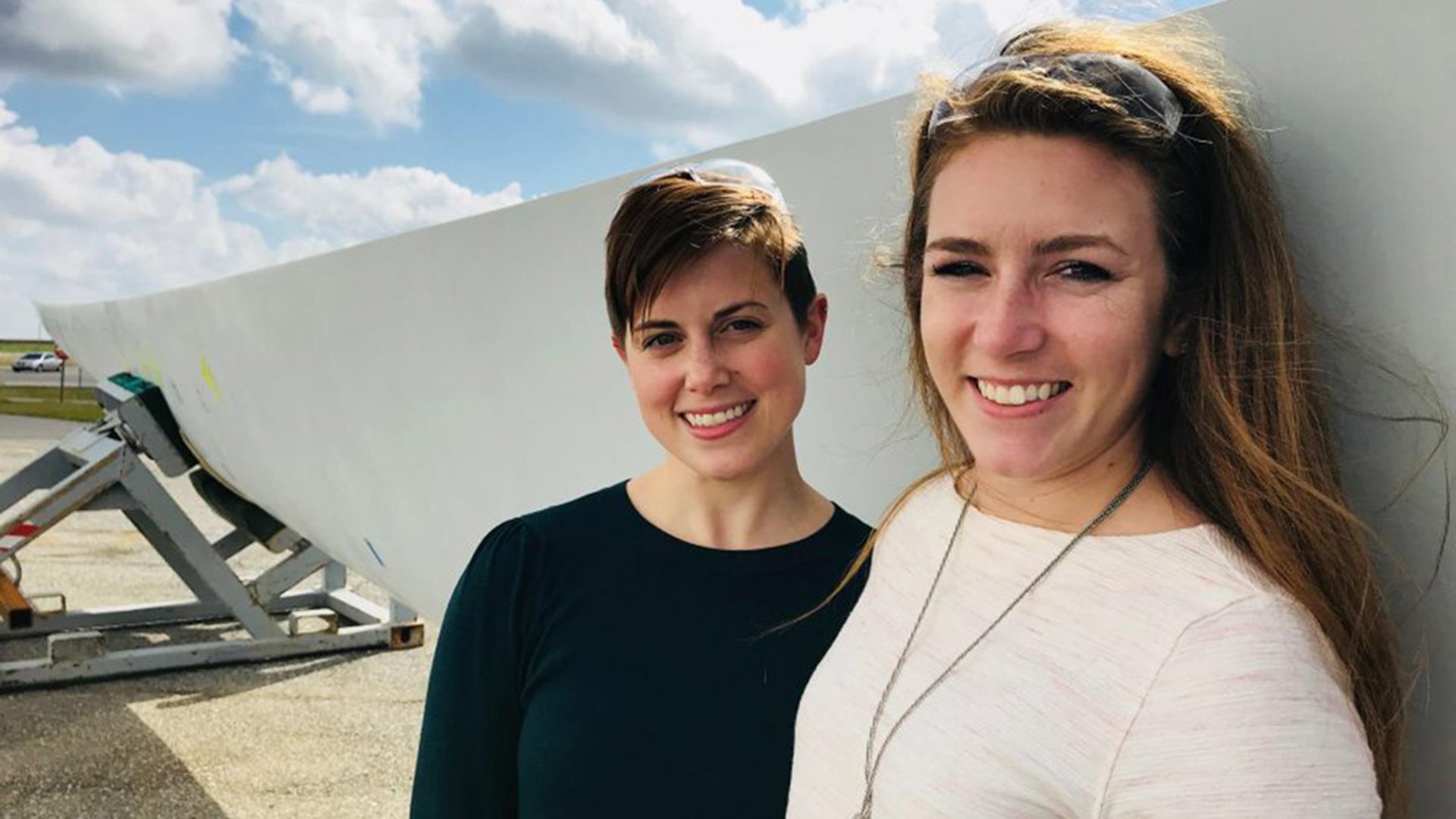 TECHNOLOGY CENTER AMERICAS
Break it to make it
These women are helping build the wind turbine blades of the future.
'GE Reports' introduces two innovative engineers from our TCA team in New Orleans: Claire Stortstrom and Kristen Hanrahan.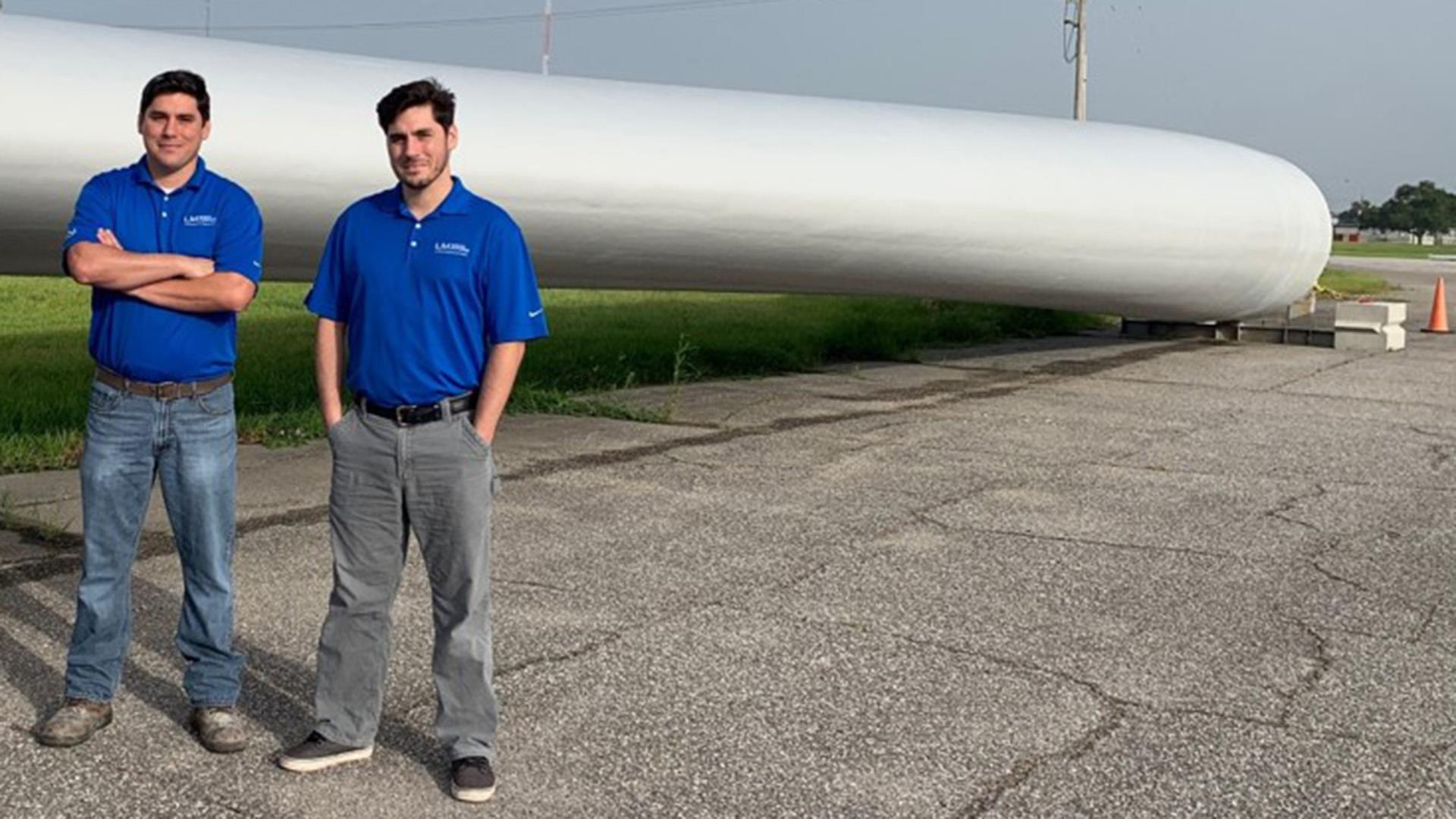 TECHNOLOGY CENTER AMERICAS
From zany whiteboard ideas...
To next-generation wind turbine blades!
Two TCA engineers share why working at TCA is so special and the opportunities resulting from being part of a global business.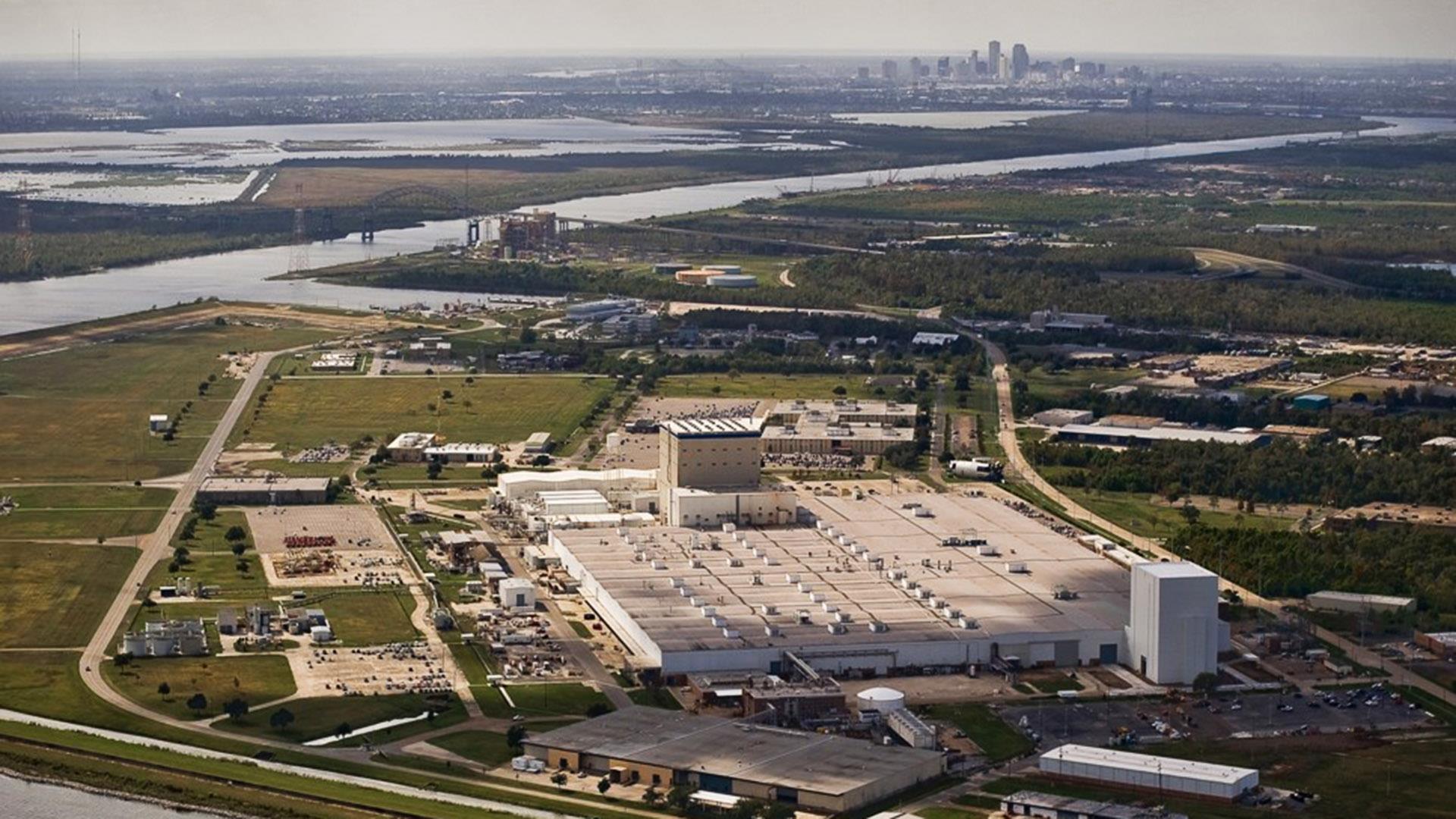 NOVEMBER 8, 2018
Introducing
Our Technology Center Americas.
The inauguration of our Technology Center Americas was attended by the Louisiana Secretary of Economic Development.  The event featured his remarks, as well as remarks from other local officials and a tour of the new research facility.