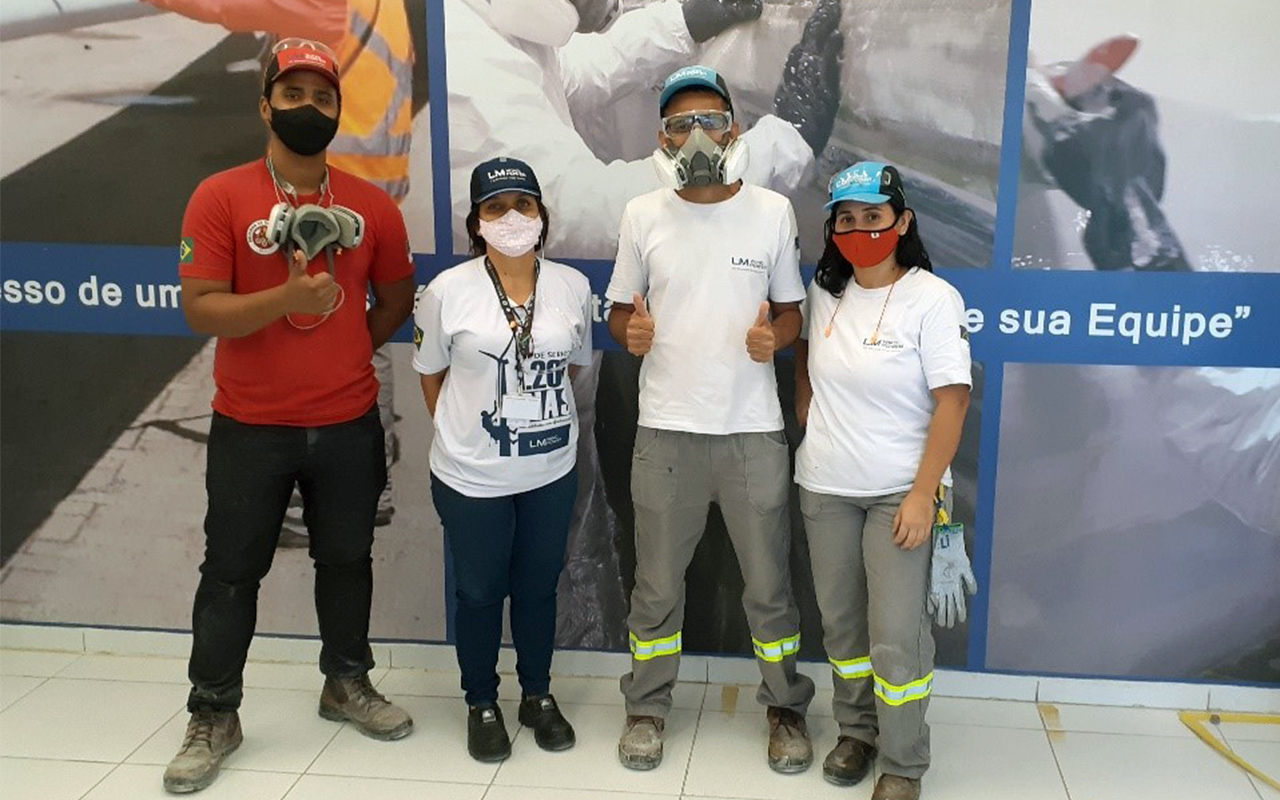 Embracing our differences to be stronger at our plant in Brazil!
Uzias Jose was never like other kids in his hometown of Cabo City, in Pernambuco, where he was born 35 years ago.
He was always special, and it had nothing to do with his hearing impairment, something he learnt to live with since the early days: "I had a very normal childhood, always surrounded by friends and family. Until fourth grade I went to the same school as my brother and sisters and was supported by a sign interpreter," he explains.
The real reason why he was special was that he never saw his impairment as a limit for what he could accomplish. Quite the opposite: "Since I was a child, I always thought that having different skills to my other friends made us better as a group. We had different experiences and thoughts, and when you put them together you have a much more powerful mix than if you mix like-minded people. It's precisely the differences which adds up", he says.
Thirty-five years later he found a workplace where his approach to diversity fits perfectly. Uzias Jose is now a production operator at LM Wind Power plant in Suape, Brazil, and he represents a singular way of seeing diversity that is common to all #LMGameChangers. They know that at LM Wind Power they are contributing to battle the single, most defining challenge of our generation, climate change. Such monumental task can only be tackled by the best teams, and those are the result of a diversity of experiences, thoughts and ways of seeing the world.
The Brazilian Suape plant, which was inaugurated in 2013, is leading on diversity within the company, with almost a quarter of its employees being females and around 30 differently abled colleagues. "In my years as plant manager I have experienced that the best setup you can have is to have a good mix, the more diverse, the better. I am a strong believer of a diverse workplace and really proud of the fantastic organization we have in Suape, with a lot of active people to drive activities to promote diversity," states Henrik Ravn, Plant Manager at Suape.
 
Leading change
The other distinctive element of Uzias Jose and others like him is the belief that change needs to be led. If you want things to change, you can't sit and wait for change to happen. "You can't let your disability limit you. Don't be shy, if you have a goal, go for it, everything is possible if you set your mind for it. And in the process, the more different the people you meet, the more you will learn from each other," he continues. Collaboration, embracing differences, learning from each other. All aspects that are ingrained on LM Wind Power DNA and that have contributed to making the company the leading wind turbine blade manufacturer in the world, with over 40 years of success.
Such a singular view of the world has made Uzias Jose shine in life and at work. His leader, Alexandre Viana, couldn't be prouder when he talks about him: "Everything I am told about him is positive. He has outstanding technical skills for all the assembly processes, he is very patient and cares about the details." That certainly helps to build high quality wind turbine blades, but his contribution goes well beyond that. "Everyone enjoys working with him. He promotes fellowship, friendship and even wellbeing. He motivates the team and is always ready to deliver," concludes Alexandre.
Uzias Jose and many others like him are contributing to make LM Wind Power and the wind industry a more inclusive place, where people from different backgrounds and experiences are welcomed and encouraged to bring their real and authentic selves to work. They are our #LMGameChangers and we will be sharing their stories in the coming months, hoping we all can learn from them.
Together we create a desirable place to work with equal opportunity for all.
Image: Uzias Jose (second from right) with colleagues at the LM Wind Power Suape plant in Brazil