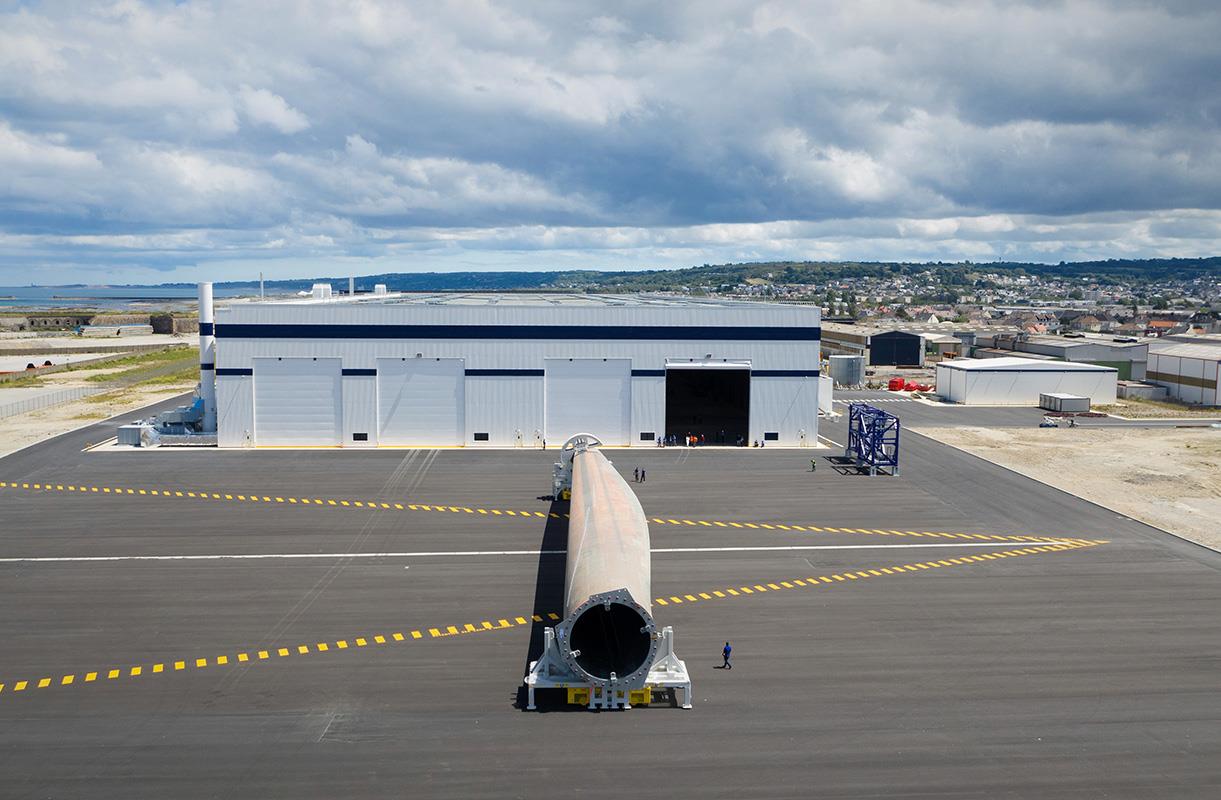 World's longest wind turbine blade sees first daylight
It's show time!
 Our first 107-meter blade, for GE's Haliade-X 12 MW wind turbine, has made its first trip outside our factory in Cherbourg, France.

Final preparations for shipment of the blade are now underway. 

The Haliade-X 12 MW is a multi-million investment that will help reduce offshore wind's cost of energy in order to make it a more competitive source of clean and renewable energy.

Stay tuned for the next milestone for the world's longest blade! Until then, enjoy the amazing views of the LM 107.0 P, the first ever wind turbine blade to surpass 100 meters in length.


Photo credit: Manche Drones Production
THE WORLD'S LONGEST BLADE
It's show time!
Watch our 107-meter blade move outside the Cherbourg factory for the first time.