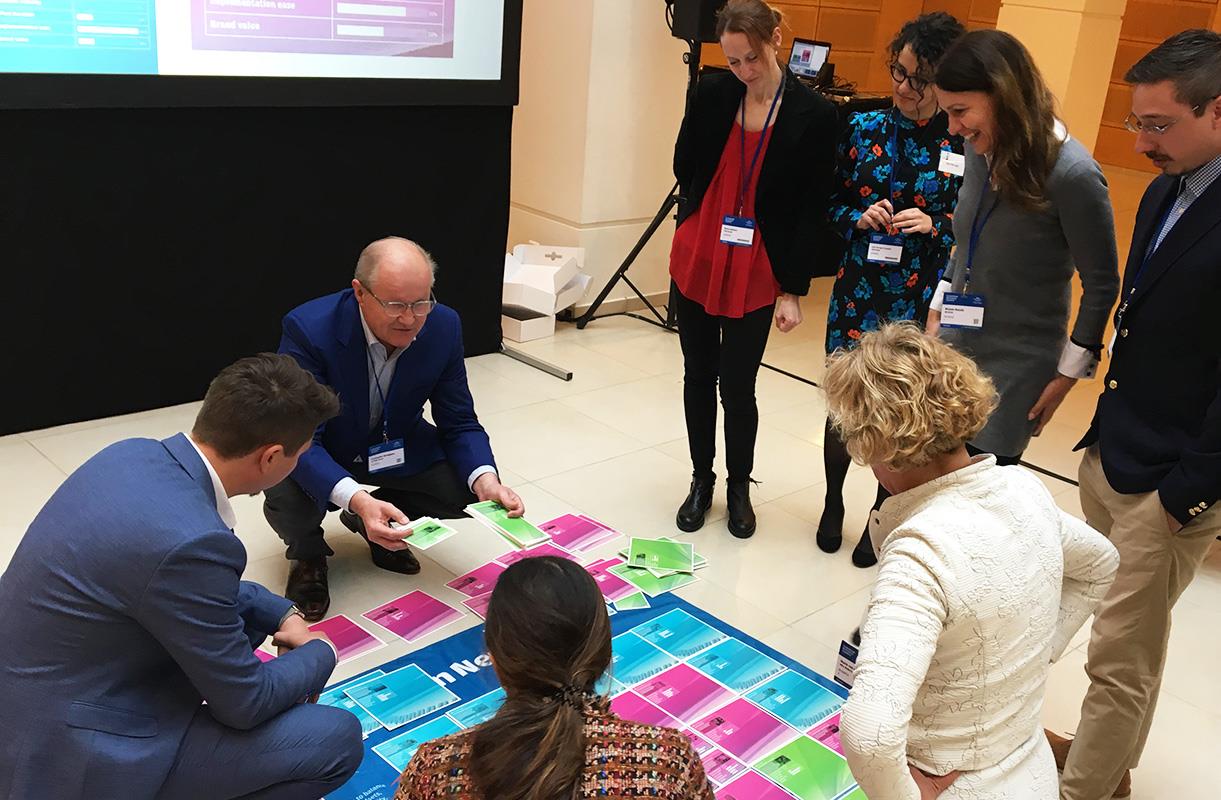 Let's 'Go Carbon Neutral' in 30 minutes!
LM Wind Power went carbon neutral one year ago in july 2018 – the first company in the wind industry to do so. But what is carbon neutrality and how can a business reap the benefits? Find out how we're answering those questions and more with an original board game.
At LM Wind Power we believe greener business is leaner business and therefore more profitable.  With Sustainability embedded in the business, companies benefit from operational efficiency, outstanding reputation as well as employee commitment. To walk the talk, we went carbon neutral in July 2018 - the very first company in the global wind industry to do so.  We achieved this with four key workstreams: first we investigated our amount and type of emissions; then we reduced these emissions as much as possible; next we switched to renewable energy supplies where feasible; and finally we bought Renewable Energy Certificates (RECs) and carbon credits to offset the remaining emissions, funding the credits with the cost savings we had achieved through our energy efficiency drive.

To engage employees and other stakeholders on the topic and drive for change on a larger scale, we have now published '10 Steps to Becoming a Carbon Neutral Business', an interactive website to guide and empower other business leaders along the journey. In the spirit of further mobilizing the industry, our Sustainability team has developed a 'Go Carbon Neutral' game to communicate the idea through experiential learning.

"Our strategy has been to share what we have been doing with everyone," said Chris Springham, Vice President, Global Communications and Sustainability at LM Wind Power. "We want to encourage everyone to think about the benefits of carbon neutrality for their business and for the planet. But it's a complicated subject, so we developed and tested a game which groups can play to learn and share the experience of what it is like to take a company carbon neutral."

How to play the game
Originally made in cardboard, the game challenges groups of participants to reduce 50,000 tons of CO2 equivalent (CO2e) in the most cost-efficient way, while considering other factors such as the lead time, short-term and long-term effects as well as brand and employee engagement value. Clearly, there's a powerful difference between explaining carbon neutrality and actually accomplishing it – even in a planned simulation. The game helps ground the concepts better in participants' way of thinking and creates a perfect environment for sharing opinions on the topic.

On the road
The 'Go Carbon Neutral' game has been played by our own management team and by a range of senior, external stakeholders including climate change experts and sustainability experts from other major companies in different sectors. We offered the game twice at the European Business Summit in Brussels. Most recently, we conducted a training session for members of CSR Europe – the leading European business network for Corporate Sustainability and Responsibility - on how to use the game to engage their own stakeholders on the topic of carbon neutrality. There's a certain, magic effect when groups come together around the game – it energizes and inspires the game players, who goes away with a determination to spread the experience.

Building on the feedback from each session, we've simplified the rules and explanations to be easily comprehensible. We have upgraded the materials so the kits are more durable, and the new version has a dashing design and a color scheme that matches the '10 Steps' website, as well as an online calculator. Beyond these improvements, the most exciting news is that the game will soon be played for the first time in another language: Chinese! At the invitation of Mr. Zhang, the Mayor of Qinhuangdao, China, we are honored by the chance to share our experience of taking LM Wind Power carbon neutral with around 100 local business leaders and, of course, to play the game with them.   

Lene Mi Ran Kristiansen, Carbon Neutrality Program Leader at GE Renewable Energy, said, "All change starts with inspiration and a sense that we CAN do something, in this case, to ensure a better future for the planet." So, please join us and let's change the world, one board game at a time!


If you are interested in learning more about the 'Go Carbon Neutral' game and opportunities to play it with your organization, you can contact LM Wind Power's Sustainability team: Katelyn.Huber@lmwindpower.com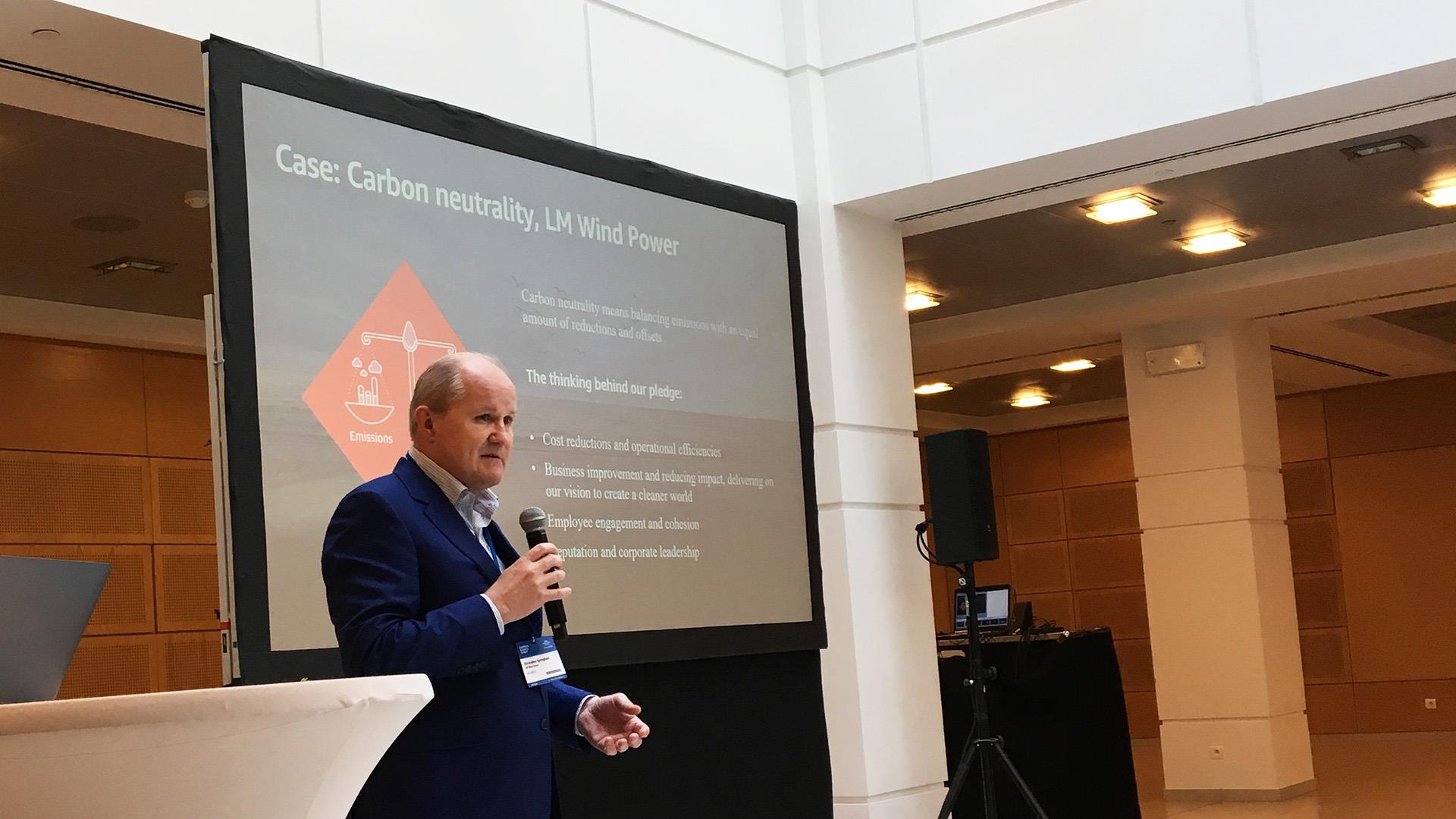 GO CARBON NEUTRAL
Learn to play the game!
The LM Wind Power Sustainability team introduces the game with a short set of instructions.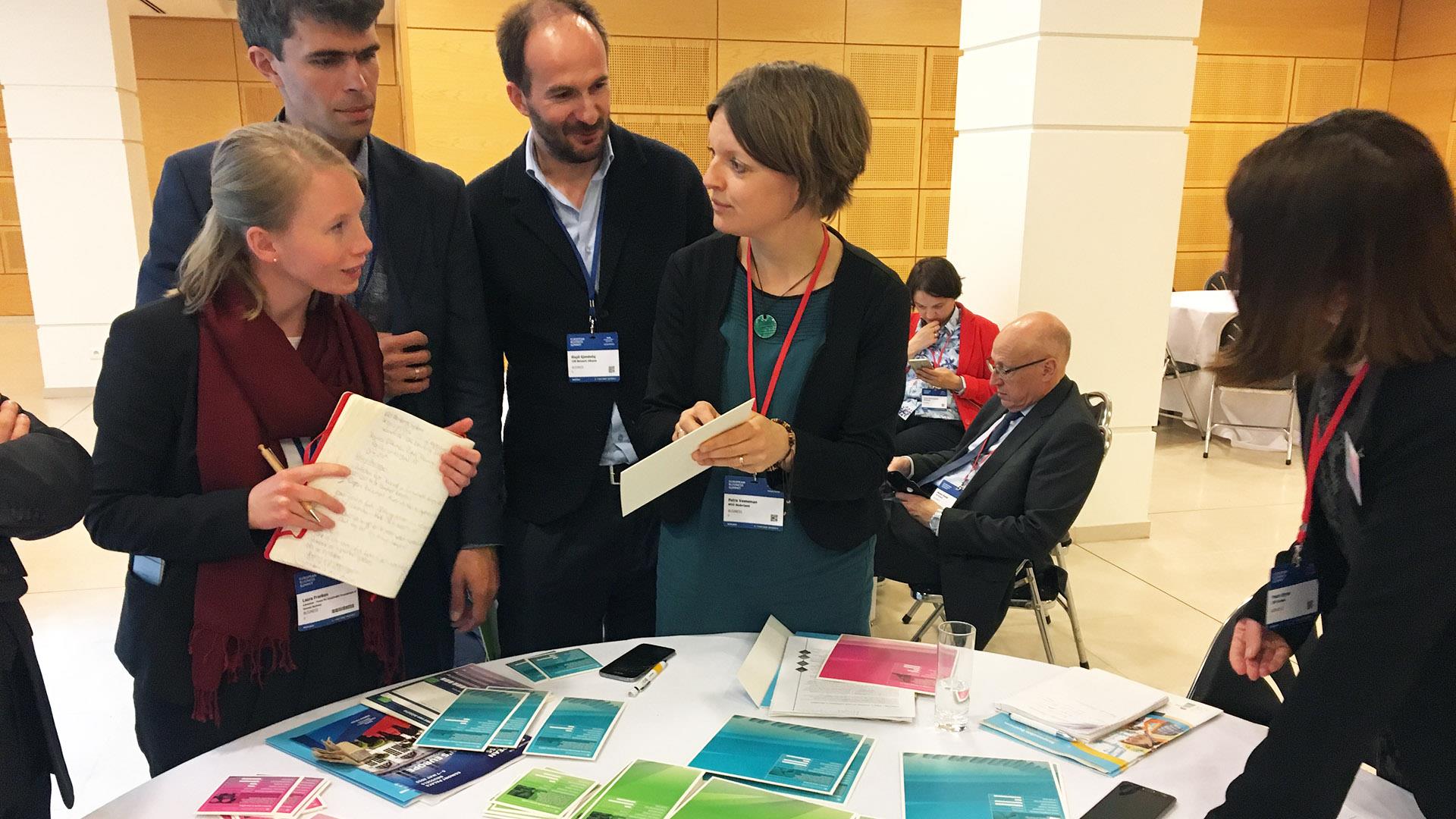 GO CARBON NEUTRAL
Assemble your team
Teams of 8-10 people decide how best to reduce their carbon footprint and offset 50,000 tons of CO2e by filling the game board with their chosen initiatives. Each team appoints a CEO and CFO to weigh the proposals for initiatives that will enable their fictional business to go carbon neutral.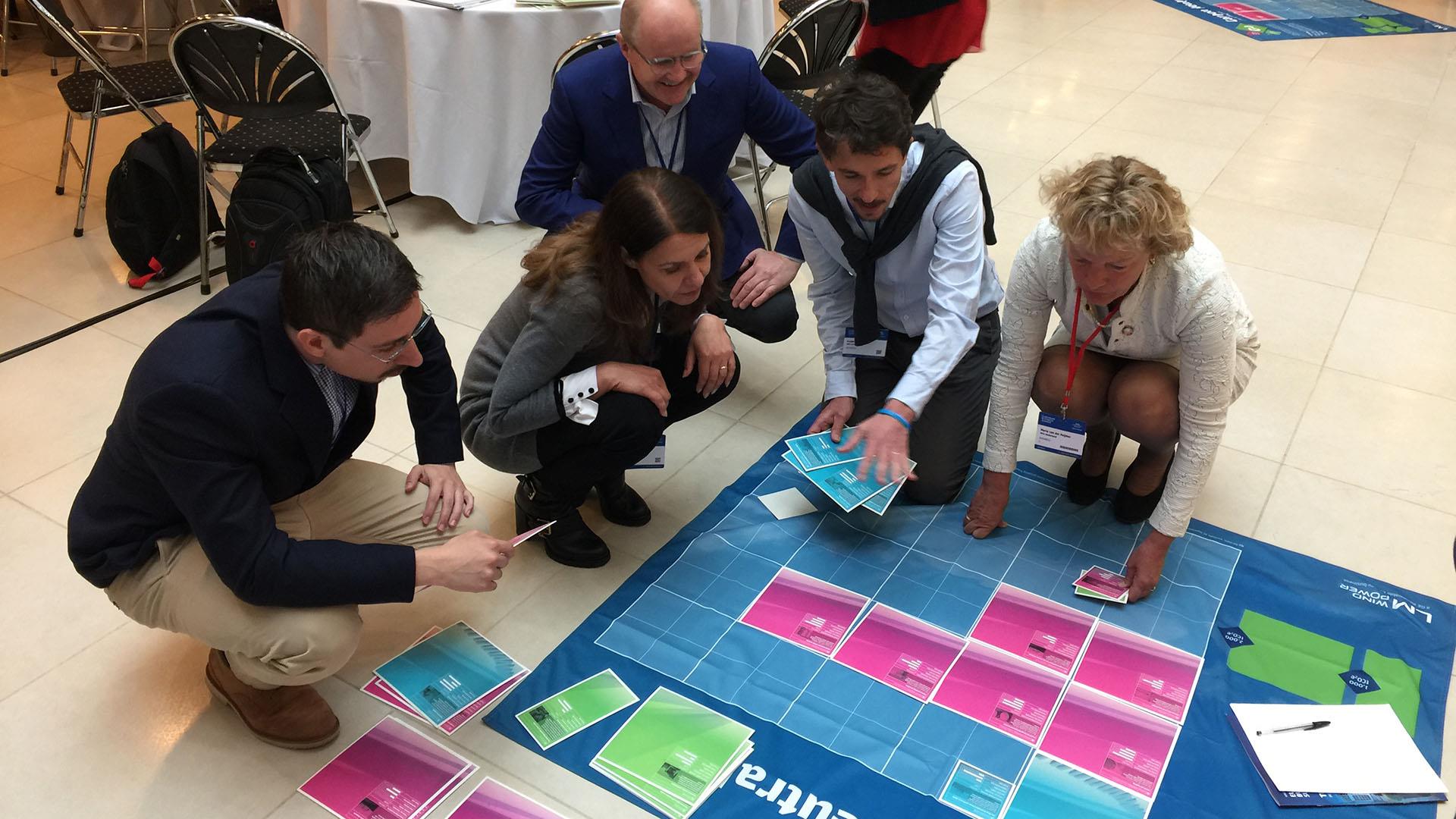 GO CARBON NEUTRAL
Set your strategy
Teams work for 30 minutes to create their proposal, filling the game board with colored cards that each represent a carbon neutrality initiative, including but not limited to: biking to work, installing a wind turbine on site, signing a solar Power Purchase Agreement, purchasing carbon credits, switching to LED light bulbs and more!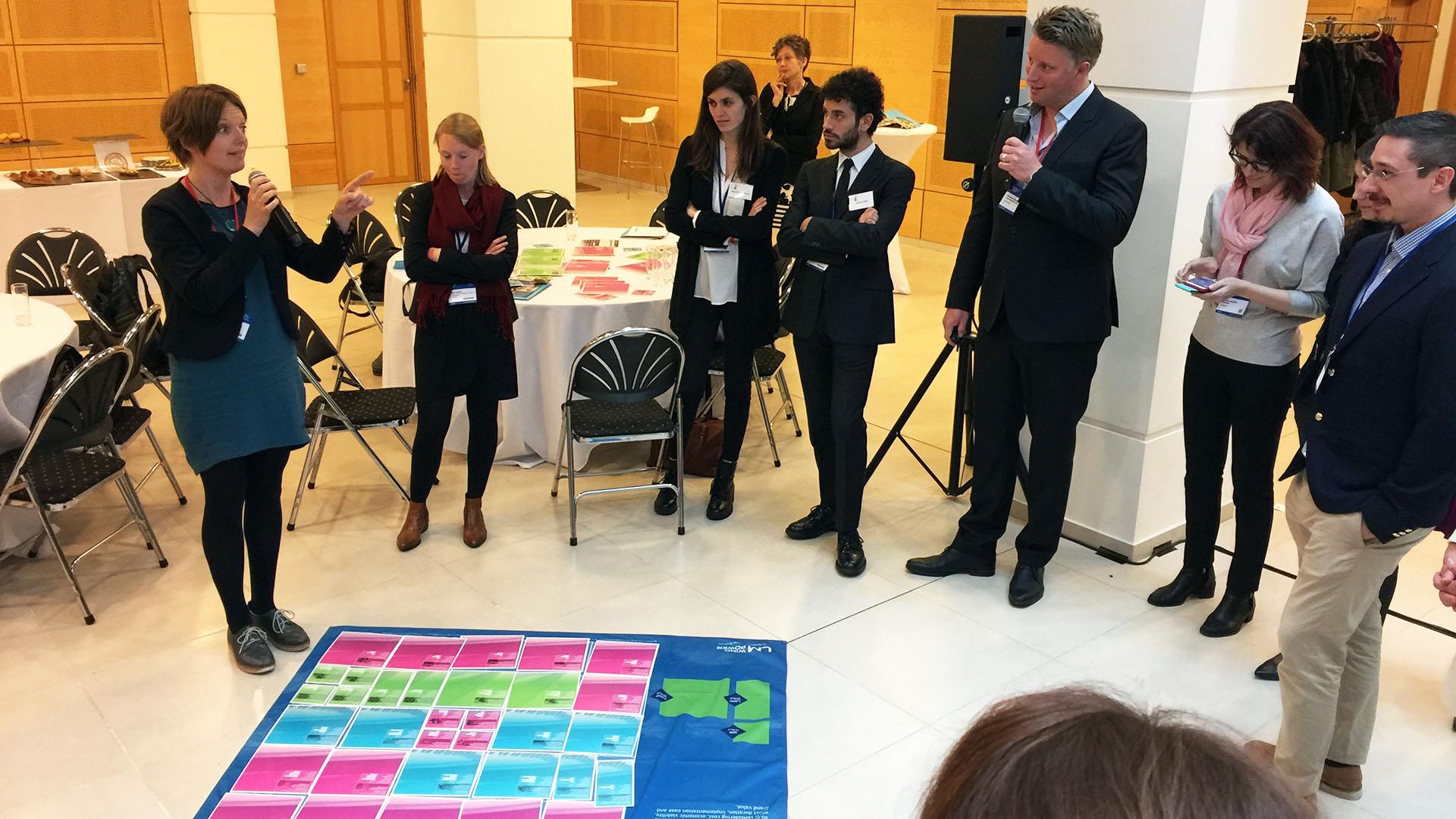 GO CARBON NEUTRAL
Reflect
The CFO calculates the total program cost and the teams  compare  solutions. There's no, single correct way to go carbon neutral, and even when you achieve carbon neutrality, there's always room to improve the program. Each group's approach is unique and comes with different costs and benefits that parallel the types of decisions faced by the management of real-life businesses, like LM Wind Power, that went carbon neutral.